John N. Kim, D.D.S., P.A.
Dentist
8301 Cherry Lane
Laurel, MD 20707
Find us
Find helpful information in our digital library.
Posts for tag: gum disease
By John N. Kim, D.D.S., P.A.
November 25, 2015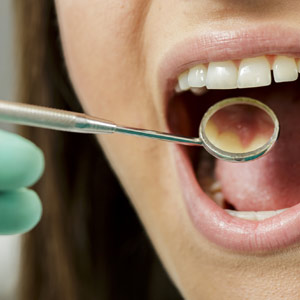 After a dental examination revealed you had periodontal (gum) disease, you began undergoing treatment. Now after several cleaning sessions, the infection has subsided and your gums have returned to a healthy shade of pink.
But your gum care isn't over — depending on the infection's severity you may need to visit us more often than the normal six months between regular checkups.
Gum disease arises from dental plaque, a thin film of bacteria and food remnants built up on tooth surfaces due to poor oral hygiene. The bacteria cause an infection in the gums, which initiates a response from the body's immune system that triggers inflammation.
Without proper treatment, periodontitis can come back in which the infection spreads deeper below the gum line. Pockets of infection can reoccur as gum tissues weaken and lose their attachment to teeth. This continuing damage can ultimately lead to both tooth and bone loss.
To stop the disease it's necessary to remove all the infection-causing plaque and calculus (hardened plaque deposits) from tooth surfaces, including around the roots. This is performed manually and could require surgery once again to access areas below the gum line.
To guard against this it's necessary for you to undergo regular periodontal maintenance (PM). Besides cleaning, PM gives us an opportunity to check for signs of returning gum disease and, if found, plan for another round of treatment.
Although not written in stone, the interval between PM appointments that seems the most effective for preventing recurrence is every three months. In cases of advanced, aggressive gum disease, appointments may need to occur at even shorter intervals, for example every two months.
PM for susceptible patients with decreased resistance to disease require extra time and effort for the hygienist, along with a renewed daily hygiene habit of effective brushing and flossing by you to keep the disease at bay. But preventing another occurrence of gum disease and its consequences is well worth this extra attention for the health of your teeth and gums.
If you would like more information on dental care after gum disease treatment, please contact us or schedule an appointment for a consultation.
By John N. Kim, D.D.S., P.A.
September 03, 2015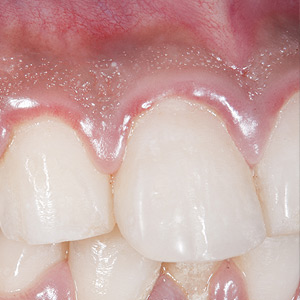 Periodontal (gum) disease is a bacterial infection, which if left untreated could cause gum recession, bone loss and eventually tooth loss. Caused mainly by plaque left on tooth surfaces from poor hygiene practices, the deeper the infection spreads below the gum line, the more difficult it is to treat.
One possible scenario involves parts of a tooth's root structure known as furcations. These are branching forks formed during the early development of teeth with multiple roots where they take different paths from the base of the crown. As gum disease spreads around the root it may cause different degrees of bone loss at the point of the branch.
It's imperative when treating gum disease to uncover and remove any bacterial plaque or calculus (hardened plaque deposits) found, including below the gum line. To address bacterial plaque at the root level, it's important to first determine if bone loss has involved the furcations (where the roots separate, also referred to as a "furcation invasion") and to what degree.
We usually classify this degree of involvement in three classes: Class I, the invasion has created a groove in the furcation, but minimal significant bone loss; Class II, the bone loss has extended into the furcation by at least two millimeters; or Class III, the bone loss extends completely from one end of the furcation to the other (or "through and through").
Depending on the class, cleaning plaque and calculus from furcations and then maintaining them thereafter can be quite challenging. We may need to use specially shaped hand instruments known as scalers or curettes to reach and clean root surfaces, or ultrasonic scalers that use high-frequency vibrations and streaming water to loosen and flush away plaque debris. It may also prove helpful, though limited, to apply antimicrobials or antibiotics to the area to help limit the levels of bacteria.
Disease damage around furcations may also require surgical treatment to encourage new tissue and bone growth in the area. Surgery can also help make the area more accessible to future cleaning and maintenance, both for you and us. Renewed hygiene practices on your part and regular cleaning and checkups with us will help ensure that the situation involving your tooth roots can be kept under control and your tooth preserved for many years to come.
If you would like more information on treatments for gum disease, please contact us or schedule an appointment for a consultation.